The fabulous MakerMobile can bring the inspiring environment, knowledgeable instructors and equipment to your special event! Choose from the workshops and activities listed below or get in touch and we can customize an activity for you.
Contact us for more details.
Check our Upcoming Events for scheduled public workshops.
Workshops
Workshops provide up to 10 participants with a kit and hand-made instructions. Teachers guide students through the process of learning a set of skills. Kids get to bring home their project afterwards.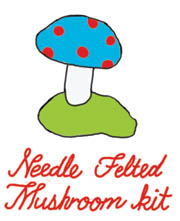 Needle Felted Mushrooms

- Who knew you could create art projects out of stabbing wool with a needle? Needle felting is super fun, super easy, and a super stress reliever!  All you need is a needle, some wool, foam and patience.
Felted LED Wristbands

-

Create a wearable artwork by sewing conductive thread and LED's into your custom felted wristband!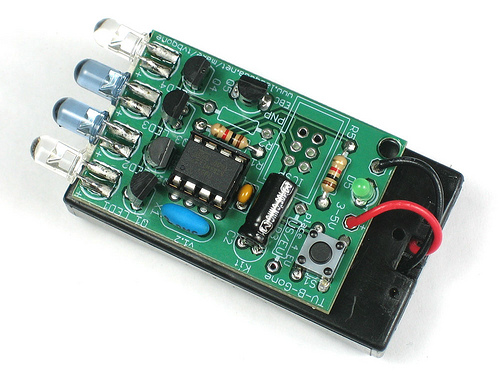 TV B Gone

- The TV-B-Gone is a simple project for anyone with basic electronic soldering skills. Running off two AA batteries, it's a small electronic device which transmits a lot of infra-red power codes. Enough, in fact, to switch off virtually any model of TV you might encounter! This will either make you into a super-villain or a super-hero.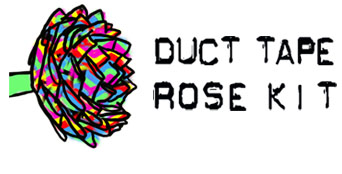 Duct Tape Roses - One of the main awesome projects you can make with duct tape. Show your love and your DIY skills with the flower that never wilts!
Duct Tape Wallets-Explore alternative mediums by creating a wallet using durable patterned duct tape!
Activities



Open format exploration activities where attendees can participate for any amount of time they choose. Activities rarely involve a take home project, but activity kits can be purchased to continue the exploration at home.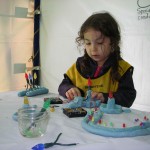 Squishy Circuits

- This all ages hand-on workshop engages everyone from 3 to 103! Explore shape, colour and simple circuits using homemade conductive dough, LEDs and batteries.