I've been doing a lot of work on the truck this past week and thought I'd share some pictures so you can see how it's progressing: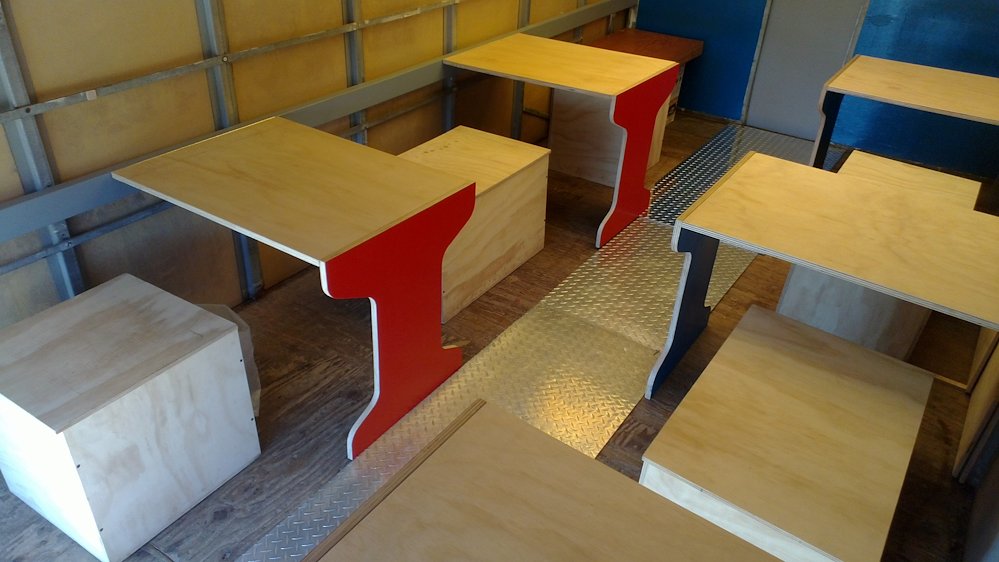 Wow - what a difference between these shots and the ones in this article, which were taken just a week and a half ago at Got Craft!
Things I have learned:
1. There is no linear relation between the area of a painting job and the time required
2. Kneeling on diamondplate is bad.
Still to do: Paint walls & trim. Stencil & lacquer seats. Make cushions. Electrical (line & low voltage). Tool boards. Whiteboards. Cabinets & cubbies. Lighting. Stabilizers. Periscope. Handrail for stairs … Eeek.