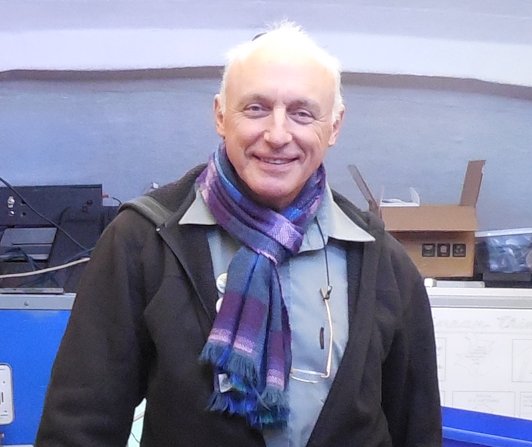 Our own Farrell (here cleverly disguised as the next Dr. Who) has announced a rather interesting and unique course that starts next Wednesday, September 17th.
Over 14 Wednesday evenings he will get you ready to take the exam to obtain your amateur radio operator's license (upon passing, you'll be issued one of those cool 6-character callsigns). But over and above that, he plans to cover a lot of electrical, electronic and radio basics so that you will have a much better understanding of what radio waves are, how they travel and how electronic devices - including transmitters and receivers - work. You will even get to build some circuits in class and explore them in detail - something which you wouldn't get to do on 99% of ham radio license courses. This is as close as it's possible to get to TARDISes and Sonic Screwdrivers!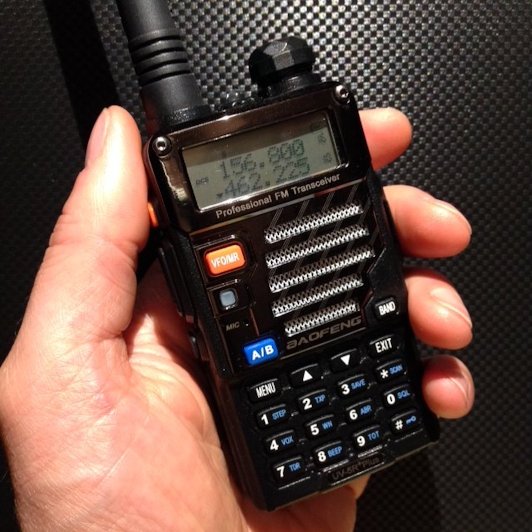 This is a fantastic opportunity to learn about electronics and radio from someone who really knows his stuff. The course costs just $100 and that includes a radio similar to the one in this picture as well as the official ham radio study guide, both of which you get to keep!
Classes will take place at Vancouver Hackspace (270 E. 1st Ave, Vancouver) on Wednesday evenings at 6pm. Farrell is a founder member of the VHS-ARC (Vancouver Hackspace Amateur Radio Club), and it's through VHS-ARC that Farrell is offering this course. The first class is on 17 September, so get a move on!
Not quite ready? Drop Farrell a line at makermobile.org and ask away!
Don't forget to tell any of your friends who might also be interested!
Venue:
The course will be held at the Vancouver Hackspace, 270 East 1st Avenue, Vancouver.
Course Times and Duration: 
Weekly sessions - Wednesdays at 6:00pm till 7:45pm for 14 weeks
17th September till 17th December
This course intends to convey the basics of electronics and Amateur Radio know-how to newcomers, interested others and even experts who desire to get an understanding of Amateur Radio and the concepts of Electronics used in amateur radio communications.
Course registration includes:
Attendance at the full set of classes and one-on-one assistance at VHS
The printed Radio Amateur Course handbook
A Baofeng UV-5R Dual Band Radio (or equivalent)
A sitting at a monthly Industry Canada Radio Amateur Examination
The course will consist of the following modules:
1. Basics – Let's Start at the the very beginning.
2. Reactance – What happens when electrons are shuffled back and forth.
3. Propagation – Riding on invisible waves in space.
4. Antennas – The tin-can telephone without the string.
5. Active Components – Conductors that sometimes do and other times don't.
6. Power – What goes in does not always come out in the same way.
7. Setting up a Ham Radio Station – Location – Location – Location.
8. Transducers – No broken telephone messages here.
9. Equipment – Putting the puzzle pieces together.
10. Interference – When signals end up in the wrong places.
11. Station Operation – Letting the cat out of the bag – with care.
12. Nets and Emergency Communication – Controlled chaos.
13. Safety – What did your mother tell you?
14. Regulations – The 10 BIG ones from above.
Instructor: Farrell Segall VA7FSE will present the course with the occasional assistance of other knowledgeable professionals. Farrell is a holder of an Advanced Amateur Radio Certificate and has been licensed and operating on the ham bands since 1972